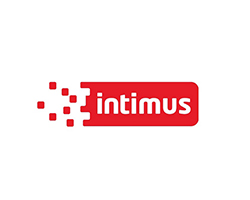 The headquarter of Intimus International Group is located in Markdorf, Lake of Constance, Germany, working all over the world. As early as 1965, intimus® presented its first shredder: the legendary "electric waste paper bin" intimus® simplex - over one million in use to date.
Intimus products meet all the requirements imposed with regard to data protection and always include practical and efficient shredder technology.
Today, the product range contains devices not only shredding classical data media, such as notelets, computer lists or even complete folders, but also machines to destroy information on modern data carriers like CDs, floppy disks, Hard Disk Drives and Solid State Media.
The choice of the brand name intimus® - synonymous with a closely trusted friend - has always been an incentive to provide excellent solutions for perfect information security.